When shopping for jewelry online there are so many different choices and many times we are looking for jewelry to give others whether it's your wife's birthday or another Christmas gift that you want to be as nice or better than the last. There are also a lot of stores that can be full of options on top of that, so this adds on top of not being able to decide. Good news is online auctions can help with this since finding a great deal (and knowing how to tell if something is fake) can make you appreciate the jewelry so much more and even finding a unique or antique piece can be even more awesome. Online auctions are a fun and rewarding way to shop online some may be more competitive than others but finding the right piece of jewelry at the right price in a fun format, makes for a great experience.
The story you tell behind each piece of jewelry makes it that much more interesting, take a look at the best auctions sites we found for jewelry online.
List of Jewelry Auction Websites
Website
Editor's Rating
Type
Best Features
Read Review
Penny Auction
Many auctions available from TV's to home appliances, featuring beginner auctions, free shipping, great reputation.
@dealdash
Review Coming Soon
E-commerce
Huge online marketplace, many perks with prime membership including 2-day free shipping
@amazon
Read Review
Free Auction
Largest marketplace to find online auctions, with many categories, offers buy it now and promotions
@ebay
Read Review
Free Auction,
E-commerce
Offers products across all categories, similar to eBay, less expensive for sellers so slightly lower prices.
@bonanza
Read Review
Penny Auction
Always free shipping. You can earn free bids by referring friends and family.
@centbids
Read Review
Free Auction
Many auctions are available in all categories, unique product offering.
@ebid
Read Review
Free Auction,
E-commerce
Offers vacation & travel auctions, excellent Deal of the Day section with unique buy it now offers.
@ubid
Read Review
Free Auction
Steal of the Day section, various categories with a

uthentic police seized, stolen, abandoned and surplus goods.

@propertyroom
Read Review
Penny Auction

Special events to win extra bids, prizes, or other incentives, shipping is free, refer-a-friend program to earn free bids.

@orangebidz
Read Review
Penny Auction, 
E-commerce
Free shipping on almost everything, auctions available in many categories laptops and tablets to purses and jewelry.
@quibids
Read Review
Free Auction,
E-commerce
Various product categories from jewelry to electronics featuring high paced auctions, with Buy It Now options.
@tophatter
Read Review
Penny Auction, 
E-commerce
Primabids store where you can buy it now, winners can re-sell products which they've won, gift cards, games, and many other products.
@primabids
Read Review
Penny Auction
Beginner Auctions, buy it auctions, offers auctions in many categories and discounts for new bidders.
@wellbid
Read Review
Free Auction
Offers government Auction information for thousands of yearly government auctions, bank foreclosure, car, truck, and other automobile auctions
@policeauctions
Types of Online Jewelry Auctions
Rings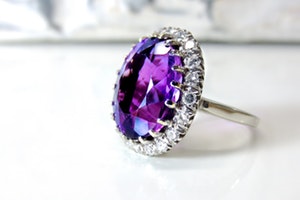 New and used fine diamond rings and rings made of other stone types such as pearl, gemstone, and just fine metals alone are offered on online auction websites.
Watches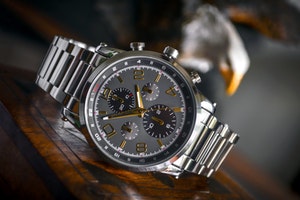 New and used watches including Rolex, Invicta, Fossil and more are available on auction.
Necklace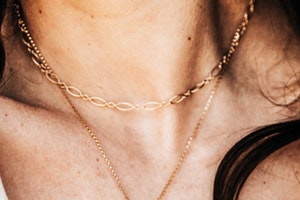 New and used diamond necklaces and fine gemstone necklaces are commonly auctioned or offered through online marketplaces.
Fashion Jewelry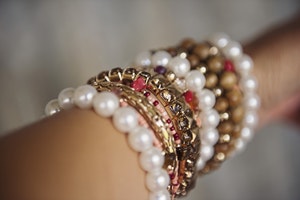 Fashion bracelets, earrings, rings and more are all available through online auctions.
Tips for Bidding & Purchasing Jewelry Online
Plan a Budget: Things can get out of hand sometimes when shopping via auctions, remember to give yourself and end point that way you don't regret doing anything later on. Stop bidding once you lose is a good way to stay on top of your spending.

Emotions: Good to keep your emotions out of it, you lost your husband's favorite watch and it just so happens the same one is available on auction don't bid like a mad woman. Stay calm and follow a budget plan.

Quality: Understanding what listings mean when they are talking about karats or the types of metals in the listing is good as you less likely to buy something and be surprised later on. Its good to research a bit on the types of materials or stones the particular piece of you find is made of.

Read Reviews: Once again reviews are the key to making a smart buying decision online, read as many reviews as you can before jumping in.

Have Fun: Bidding can be really exciting and having fun during the process is part of the shopping experience, the feeling of winning an auction is great.
Recent Online Auction Website Reviews