Disclosure: Some of this content was created by DealDash. To view our review and advertising policy, click here.
DealDash has become the longest-running and most trusted provider of bidding fee auctions since its inception in 2009. DealDash now offers up to 90 percent off brand-name products to over 20 million registered shoppers.
DealDash's team of 50 passionate individuals is committed to providing an unbeatable customer service experience. The company's dynamic culture is furthered by bringing together passionate people. DealDash works to identify and hire smart, motivated employees who have an eye toward modernisation and improving the customer experience. To that end, employees are encouraged to be autonomous and pursue inspiring projects that pique their curiosity while simultaneously challenging themselves and their coworkers to grow.
In this quest, the team has harnessed customer feedback to make DealDash more user-friendly and better in general. Some of the advancements that came from listening to customers include free shipping and no jumper auctions.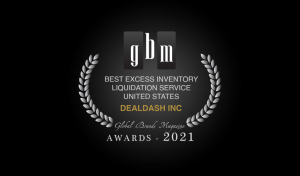 This willingness to listen to customers and adapt based on their needs helped DealDash earn recognition as the Ernst & Young Entrepreneur of the Year in 2013. Also, the company received the award for Best Excess Inventory Liquidation Service in the U.S. in the 2021 Global Brand Awards.
Creating a better online auction experience was the focus from the beginning. Millions of Americans grew frustrated with the first generation of bidding fee auction sites, becoming unhappy at losing money without winning their auctions.
DealDash flipped that script, and created a fair, honest and transparent model of bidding fee auction: With DealDash, losing bidders do not have to lose the money they spent bidding.
DealDash is keenly centered on a solutions-focused, innovative approach that continues to improve bidding fee auctions.
The approach they have created is so groundbreaking that some people mistakenly believe it is too good to be true.
The incredible deals made possible from DealDash are facilitated via partnerships with companies around the globe. DealDash works with businesses to gain access to their overstocked inventories and negotiates the best prices, even for the most popular brands. Those partnerships, in addition to the prepaid bidding fees, allow DealDash to keep auction prices remarkably low.

DealDash basics for beginners and a refresher course for those who need it. This video explains everything you need to know about the longest-running and most trusted bidding fee auction provider.
How has DealDash set itself apart from the competition?
First, with any DealDash auction, you can Buy It Now & Get Your Bids Back for Free. This way, bidders who lose an auction do not also lose their money. Second: DealDash offers a 90-day, money-back guarantee, which allows customers to try the site for free. During this trial period of 90 days, customers will receive a full refund of their first purchase — no questions asked. That is The DealDash Promise.
How do you get started?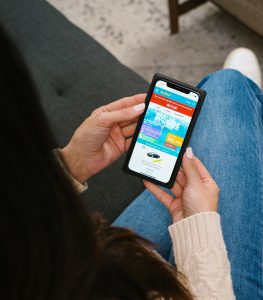 Sign-up for free. Customers can also request a guaranteed refund for their first purchase within 90 days. After you create an account with DealDash, you need to load your account with bid credits in order to place a bid. Bid credits can be purchased with a debit card, any major credit card, or with PayPal. These small bidding fees are what make the huge 90 percent or higher savings possible for customers like you! DealDash also offers daily discounts on bid credits, which are typically sold for 12-15 cents apiece. Some of the daily promotions even allow customers to receive bids for free.
How to start bidding
Simply find an item you want to bid on, then use your bid credits to make the bid. But pay close attention to ensure you are the winner, since there are just 10 seconds between new bids. Auctions begin at $0 and have no minimum reserve prices. Each bid raises the price by $0.01 and restarts the clock from 10 seconds every time someone bids. If no new bids are placed before the timer ends, the last bidder wins the auction.
And if you lose the auction?
Even if you lose a DealDash auction, you can still buy the product at its listed price. Also, when using this Buy It Now & Get Your Bids Back for Free feature, all the bid fees spent in the auction will be returned to your account.