The search for collectibles is never over and if you are into collecting baseball cards or even antiques, there are always additional pieces to add to your collections. Online auctions are a great way to find unique items that might not be available elsewhere, take a look at the best auction sites for finding collectibles.
List of Collectible Auction Websites
Website
Editor's Rating
Type
Best Features
Read Review
Penny Auction
Many auctions available from TV's to home appliances, featuring beginner auctions, free shipping, great reputation.
@dealdash
Review Coming Soon
E-commerce
Huge online marketplace, many perks with prime membership including 2-day free shipping
@amazon
Read Review
Free Auction
Largest marketplace to find online auctions, with many categories, offers buy it now and promotions
@ebay
Read Review
Free Auction,
E-commerce
Offers products across all categories, similar to eBay, less expensive for sellers so slightly lower prices.
@bonanza
Read Review
Penny Auction
Always free shipping. You can earn free bids by referring friends and family.
@centbids
Read Review
Free Auction
Many auctions are available in all categories, unique product offering.
@ebid
Read Review
Free Auction,
E-commerce
Offers vacation & travel auctions, excellent Deal of the Day section with unique buy it now offers.
@ubid
Read Review
Free Auction
Steal of the Day section, various categories with a

uthentic police seized, stolen, abandoned and surplus goods.

@propertyroom
Read Review
Penny Auction

Special events to win extra bids, prizes, or other incentives, shipping is free, refer-a-friend program to earn free bids.

@orangebidz
Read Review
Penny Auction, 
E-commerce
Free shipping on almost everything, auctions available in many categories laptops and tablets to purses and jewelry.
@quibids
Read Review
Free Auction,
E-commerce
Various product categories from jewelry to electronics featuring high paced auctions, with Buy It Now options.
@tophatter
Read Review
Penny Auction, 
E-commerce
Primabids store where you can buy it now, winners can re-sell products which they've won, gift cards, games, and many other products.
@primabids
Read Review
Penny Auction
Beginner Auctions, buy it auctions, offers auctions in many categories and discounts for new bidders.
@wellbid
Read Review
Free Auction
Offers government Auction information for thousands of yearly government auctions, bank foreclosure, car, truck, and other automobile auctions
@policeauctions
Types of Online Collectible Auctions
Antiques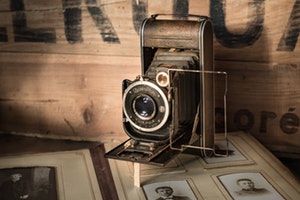 Antiques have a level of craftsmanship or even attention to design that make them a prized possession. Many vintage and antique items can be found in auctions online.
Sports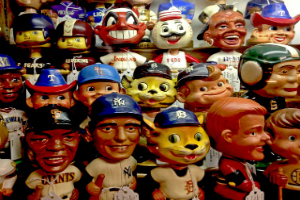 Sports memorabilia and sports collectibles are commonly auctioned or offered through online marketplaces.
Action Figures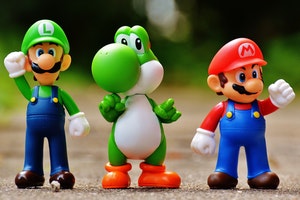 Vintage figurines and toys including newer collectibles can be found in multiple auctions online.
Comics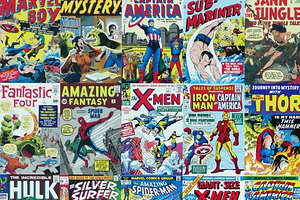 Comic books including hard to find original editions are available in multiple online shopping formats
Tips for Bidding & Purchasing Collectibles Online
Research: Do your research make sure you are familiar with the item and many other unique signs such as part numbers or MPC that help identify the uniqueness of the listing.

Fakes: In the world of antiques and collectibles people are known for fakes and misrepresented items, anything of value is going to have scammers looking to prey on the uninformed.

Speak to Seller: Make all attempts to reach out to the seller and ask as many questions as you can about the item, the more information you can get the more confident you will be with bidding on the said item.

Read Reviews: Always read reviews they are the best thing about shopping online, you can get a good idea about who you are buying from and what you are buying as well.

Listing Accuracy: Some sellers will use words like "rare" and this goes with the possibility that the item is indeed rare but clickbait is real and competitive online markets lead to strange practices. Take it with a grain of salt.
Recent Online Auction Website Reviews