Moving to a new house? Need a bunch of new appliances? Then finding the right deal is key to be able to get everything you need unless your house comes with all appliances. When it comes to the best auctions for appliances there are a few things to keep in mind, for example depending on how big the appliance is shipping might be a bigger issue than finding the right deal or even measurements to see if it will fit in that little corner that's just perfect. Due diligence is key that way you don't lose when shopping for appliances, you could end up paying return shipping for a dishwasher or worse yet get a refrigerator that doesn't line up perfectly with the wall edge.
We found you the best auction sites where you can find appliances but after that, your on your own. Read our reviews and gather the research you need to be an informed consumer without further ado, here are the best auction websites for finding appliances.
List of Appliance Auction Websites
Website
Editor's Rating
Type
Best Features
Read Review
Penny Auction
Many auctions available from TV's to home appliances, featuring beginner auctions, free shipping, great reputation.
@dealdash
Review Coming Soon
E-commerce
Huge online marketplace, many perks with prime membership including 2-day free shipping
@amazon
Read Review
Free Auction
Largest marketplace to find online auctions, with many categories, offers buy it now and promotions
@ebay
Read Review
Free Auction,
E-commerce
Offers products across all categories, similar to eBay, less expensive for sellers so slightly lower prices.
@bonanza
Read Review
Penny Auction
Always free shipping. You can earn free bids by referring friends and family.
@centbids
Read Review
Free Auction
Many auctions are available in all categories, unique product offering.
@ebid
Read Review
Free Auction,
E-commerce
Offers vacation & travel auctions, excellent Deal of the Day section with unique buy it now offers.
@ubid
Read Review
Free Auction
Steal of the Day section, various categories with a

uthentic police seized, stolen, abandoned and surplus goods.

@propertyroom
Read Review
Penny Auction

Special events to win extra bids, prizes, or other incentives, shipping is free, refer-a-friend program to earn free bids.

@orangebidz
Read Review
Penny Auction, 
E-commerce
Free shipping on almost everything, auctions available in many categories laptops and tablets to purses and jewelry.
@quibids
Read Review
Free Auction,
E-commerce
Various product categories from jewelry to electronics featuring high paced auctions, with Buy It Now options.
@tophatter
Read Review
Penny Auction, 
E-commerce
Primabids store where you can buy it now, winners can re-sell products which they've won, gift cards, games, and many other products.
@primabids
Read Review
Penny Auction
Beginner Auctions, buy it auctions, offers auctions in many categories and discounts for new bidders.
@wellbid
Read Review
Free Auction
Offers government Auction information for thousands of yearly government auctions, bank foreclosure, car, truck, and other automobile auctions
@policeauctions
Types of Online Appliance Auctions
Ovens & Stoves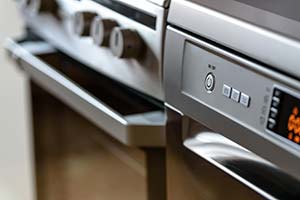 New and used ovens, stoves, cooktops, and more are commonly offered on online auction websites.
Refrigerators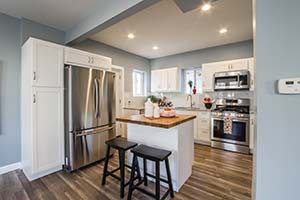 New and used refrigerators including side-by-side, French door, top freezer, bottom freezer, etc.
Dishwashers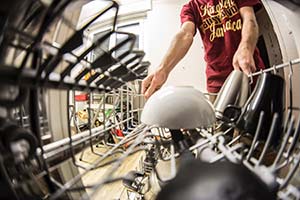 New and used dishwashers are commonly auctioned or offered through online marketplaces.
Small Appliances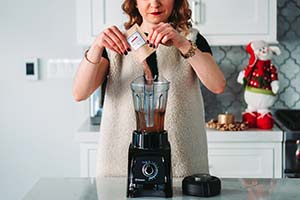 Microwaves, blenders, toasters, and more are all available through online auctions.
Tips for Bidding & Purchasing Appliances Online
Overstock & Wholesale: Overstock auctions offer limited selection but great prices on appliances.

Scratch & Dent: In some cases, appliances have small blemishes and thus, are sold at discount to you. Keep an eye out for scratch and dent appliances.

Shipping: Shipping costs can make a good deal a bad deal. Always price appliances locally and consider the shipping costs in your price comparison.

Read Reviews: When you're bidding on appliances online, don't get caught up in the auction without first reading reviews on the item itself! Seems obvious but many bidders get hung-up on getting a good deal without concern for the appliance quality.

Installation: Some appliances require little setup or installation effort. Others, like dishwashers, require plumbing expertise. Consider this when purchasing or bidding on appliance auctions. Is installation included? Will you need help installing your new appliance?
Recent Online Auction Website Reviews