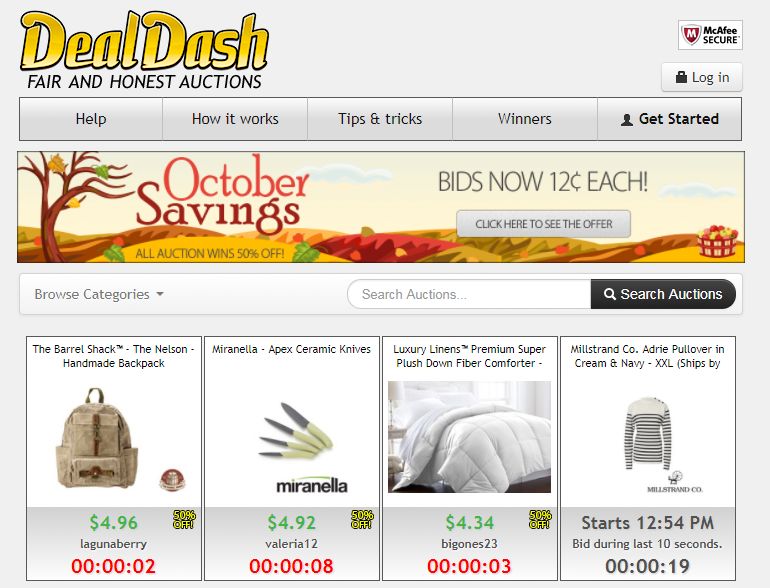 DealDash is by all measurements the largest penny auction website we know of. As a result, the offer a higher volume of daily auctions than the others as well.
While most penny auctions offer features/promotions such as buy it auctions, free shipping, beginner auctions, and more, there are a few things that we've noticed that only DealDash offers.
DealDash Promotions
Free bids just by bidding
Each time you are the highest bidder in a DD auction, your bidder bar fills up. When the bar is full, DealDash gives you free bids and your level goes up. During their Free bids faster promotions the bar fills up faster, meaning that you will earn the next level and the free bids faster!
50% Off Penny Auctions
On Deal Dash auctions which start during the 50% off promotion you have to pay only 50% of the final auction price when you win!
Free auction wins
Auctions which begin during the Free auction wins promotion are free! DealDash pays the final sales price for you. Winners only need pay a $0.01 transaction fee that goes to the payment processor.
Read our review of DealDash.com or try DealDash today.