In recent days, we've noticed that auctions on Beezid.com have stopped running.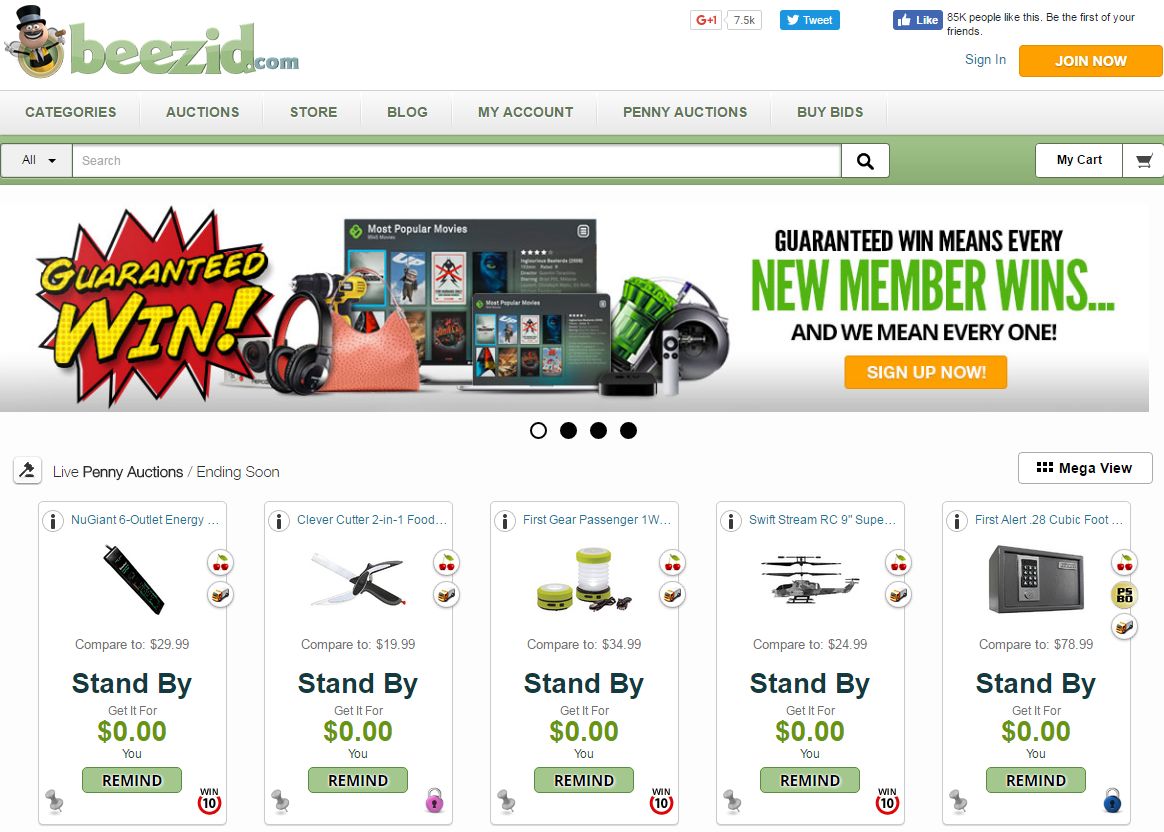 In paging through the beezid website, we could not find a single active auction (which is quite out of the ordinary). No messaging on the website indicates that the penny auction is closing it's doors, nor do they mention technical problems.
So is Beezid Our of Business?
Here is what we know right now:
Beezid currently has no active auctions

There is no clear messaging on beezid.com regarding technical issues or that they are going out of business

Beezid has not posted on

facebook

since September 14th.

Sitejabber

is reporting several negative comments over the past week
Beezid has long been regarded a streading, fair penny auction website. While never offering as many auctions as penny auction giants like Quibids and DealDash, Beezid has always had a (relatively) good reputation as a fair and honest penny auction website.
We recently reached out to Beezid to get more information on whether auctions would resume or not. Thus far, we have not head back but will update this post as we do.
Do you bid on Beezid? Have you heard an news? Please comment below.