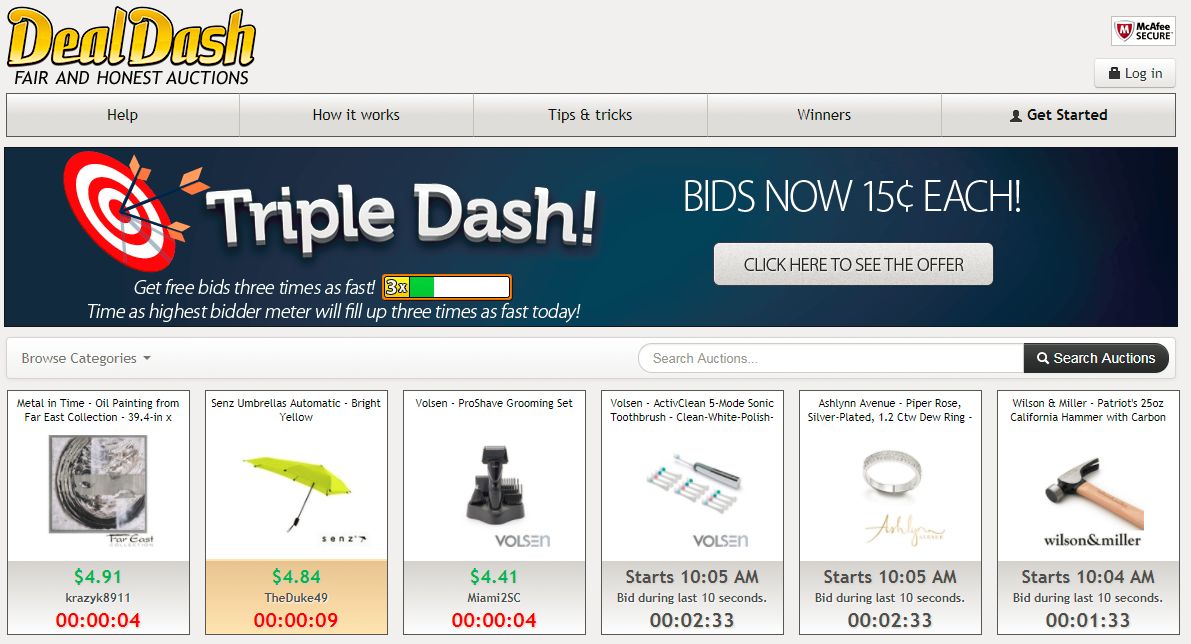 Hello penny auction bidders! Time for a quick Friday update from the penny auction World!
We just found out about a great new offer from our friends at DealDash. If you don't know, DD is one of the largest penny auction website offering tons of auctions, large auction variety, always free shipping, and much more.
For a limited time, DealDash is giving 100 free bids at sign-up to new bidders. Here's what you need to do!
Remember coupon code: best-penny
Sign up on DealDash.com
Win some auctions!
You can also read our DealDash bidding tips and review here.