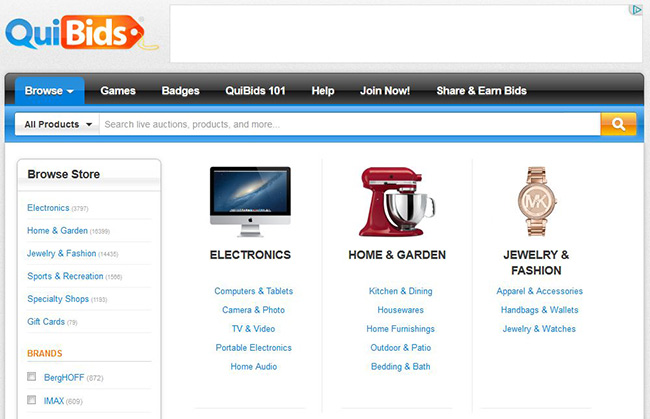 The Quibids store is Quibids' attempt to become a typical "ecommerce" website. The Quibids store works just like any other online ecommerce website with just one exception- When you purchase something from the Quibids store, you get 'Voucher bids' which can be used in Quibids penny auctions.
In our review of the Quibids store, we noticed that the pricing on most items is about the same or slightly higher than other online retailers. We think that the Quibids store is a good fit in case where you want to purchase an item and Quibids pricing is competitive. That way, you can cash in on some free bids for Quibids penny auctions.
What we like about the Quibids Store
Competitive prices
Free bids (when you purchase)
Free shipping
What we don't like about the quibids store
Hmm, sometimes prices are a bit higher than Amazon.com.
Posted in: Quibids FAQs