Disclosure: We are compensated in some cases for promoting advertisers on this website. To view our review and advertising policy, click here.
AutoBidder is the name of OrangeBidz's approved auto-bidding tool. AutoBidder is built into the website works like this:
Set the range that you wish autobidder to bid for you
Set max bids amount you want to use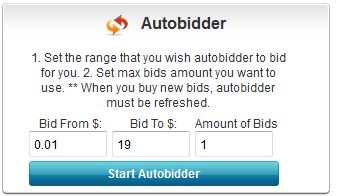 When you buy new bids, autobidder must be refreshed.