Have Questions? Submit yours today and we'll answer it in our FAQ section.
We've included a list of common questions about penny auctions and penny auction bidding.
Bidz.com FAQs
Bidz.com is not a penny auction. While Bidz.com promotes huge savings similar to that of penny auctions, bidders are not required to pay for bids on this auction website. The end user only pays the final auction closing price plus an shipping costs (if there are any on that particular item).
Bids do not cost anything on Bidz.com. Bidz is not a penny auction or pay-per-bid auction.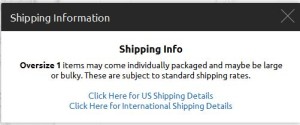 Bidz.com often offers free shipping on items over $59. Each auction page has shipping details on the auction page. Click the link and a pop-up window will display any shipping charges that apply.