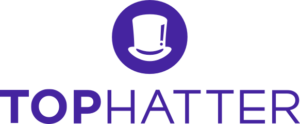 Are you a TopHatter customer? Click below to share your review!
Average rating:
2458 reviews
Aug 18, 2021
BEWARE RIP OFFS
The items that receive is so cheap, the ads for the items are misleading claiming 14 K gold when it is ABSOLUTELY FAKE. Large items you never receive, routing app is fake but UPS claims delivery. BUYERS BEWARE
Aug 18, 2021
its a total scam!!!!!
you have to pay in advance half the stuff y dont get and thw ones y get dont work. you cannot contact the in nay way the phone listed in the web is phony if y dont have an extension it hangs up y cnnot contact the seller dont use it is total scam foe the items i received i paid way above what it should have been including item s i did not get and tthose that did not work cheap? in the long rum way more pricy SCAMMMMMMMMMMMMM!!!!!!!!!!!
Aug 18, 2021
TOPHATTER PURCHASES
I just recently won a bid and purchased the item using my bank card. the next day there were over 30 transactions from my bank account that were from the same creditor with purchases I did not make and over $ 450.00 has gone missing from my account. I have the bank looking into the fraudulent activities, PLEASE BE AWARE card details can be hacked.... I use Wish quite frequently and this has never happened on their website
Jun 2, 2021
Rip Offs
I went on top hatter and at first you think it's good and before receiving your item you order more, only to find out that your lucky if you get 6 out of 10 items you buy,half the time they don't send the correct item and they don't like refunding, so in probly 3 months I was on I must have lost about £100

Also there tablets are realy crap the phones are the same and extreamly slow and that's if you can get on anything, I brought illuminous stones Yes STONES to put in my water fall and plastic crap comes through, so not everything you read on a listing is true, you realy carnt belive them,

Well I've deleted the app and marked there emails as spam and I'll never go back to using this sly cheating deceiving dishonest site again,
Jun 2, 2021
Please do not waste your time.
As a new user in Tophatter I figured I would give it a chance. I was SO WRONG. Most of the stuff I received was WELL below standards - cheap - broken - damaged - SO tiny compared to what they tell you.



Example: Women Oversize Plain Hooded Dress Long Sleeve Casual Winter Hoodies Pullover - you can see through it and a 5XL is too small to fit a person that usually takes a Large in shirts.



Example: Soft Rubber Cartoon Bee Hand Knocking Rattle Dumbbell Baby Early Educational Toys Kids Preschool Tools - picture shows a young child playing with it. describes a pleasant ringing... the item was 4 inches across and metal bell on hard plastic - no it is not pleasant.



Example: High quality off-road vehicle toy 1:64 toy alloy Suv high-speed truck off-road truck kids toy gifts - it was a jeep and a little bigger than a matchbox car... no high speed - no rc - no high quality...



Thankfully everything was refunded... just wasted my time looking, paying, waiting, and returning.
Jun 2, 2021
Items sent back
This is not a bad site 4 some of the items but i aint buying anything else as they are con artists. I have sent 3 items back with tracking and they got there within the time slot they gave me.now they are saying they did not recieve them in time frame but my tracking says they did .so they wont pay my money back for these items
Dec 23, 2020
Waste of time
Only good thing about this site, is they refund you your money. So far it's been simple, see what you like, bid and win, wait for the refund, because the items never come!!
Dec 18, 2020
Don't do it
Don't bother. There is no point bidding on an auction site if your items never ship. I have been on Tophatter since '17 and I am done. I bid a lot this time of year and it used to be good. First you need to understand that these sellers stretch the truth in their descriptions, lately though they flat out lie. Shipping has become a joke. At least a month unless it's from the U.S. That is IF you get your item. I am getting over 70% of my items refunded for non-delivery. It's good they refund but really, what is the point of bidding just to get your money back two months later? DO NOT WASTE YOUR TIME.
Dec 18, 2020
Top hatter has changed for me
When I first joined top hatter I was pleased with my purchases and now it's taking longer and loner to get items. Recently more items are showing as delivered to Florida, Utah, Ohio and yesterday 11/16/2020- I had some nice items delivered to Grenada California but I live in Texas. I'm thinking this is Fraudulent activity, I have requested refunds on all merchandise possible, and I'm waiting for pending orders and I'm getting off the site. I think something that I can't prove is going on. All 3 WiFi routers, 1 to Florida, 2 to Utah, all sports wear to California. I've even complained to the BBB. They gave my money back, but what's really going on and it does not seem that they care to check. I'm advising people to stay away from the site and if not, you've been warned. Either a thief is working there and diverting merchandise or the sellers have gotten GREEDY.
Dec 18, 2020
Mad as heck
Bought 4 items , 3 i received were junk if ask , me . The 4th never received wont answer why and no refund . Going luck with them .